I love lists! Really, I do! It seems only fitting that I unleash a list  enumerating my favourite tunes of the decade, because really, it's what everyone else is doing. I know I'm a little late on this, but I'm doing it anyway! There was lots, and lots and lots of really good music released in the last 10 years… making creating this list a daunting but fun task. So, here goes nothing:
100. Stand Up – Ludacris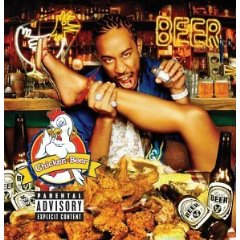 From Ludacris' 2003 album, Chicken-n-Beer, Stand Up gets the booties shaking in the big room clubs, with it's large beat, and Luacris's commands When I move, you move.
99. Beeper – Sinden & The Count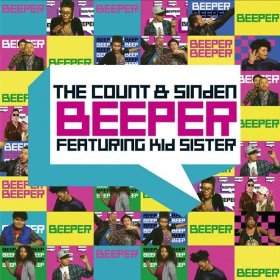 This catchy tune was my introduction to Sinden and the Count of Monty Christal (Hervé) in the summer of 2008. With its thick base, and catchy rhymes, it had me looking the other way about the subject matter. It still has me bopping away a year and a half later.
98. New Soul – Yael Naim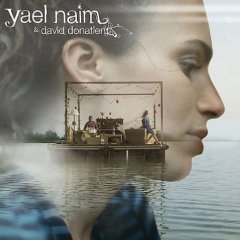 Yael Naim was one of many artists made popular by Apple's marketing team. You can't fault them though, they have good taste, and New Soul deserves recognition for its beauty and honesty.
97. Hide & Seek – Imogen Heap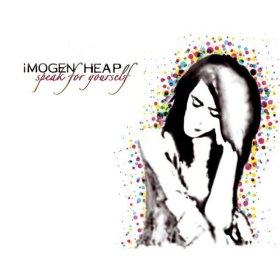 This song will always remind me of The OC. With the elegant use of a vocorder (I didn't know that was possible!), Heap created a signature track, with beautiful simplicity, that stroke a chord with many, including Jason Derülo who heavily used samples from Hide & Seek in the now popular tune Whatcha Say.
96. 1, 2, 3, 4 – Feist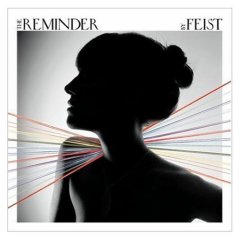 Made popular by Apple's brilliant marketing campaign for the iPod, Canadian darling, Feist, found near overnight success with the very catchy 1, 2, 3, 4. The tune even earned her a spot on Sesame Street!
95. My Girls – Animal Collective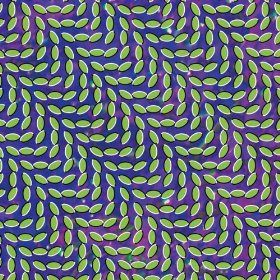 With a lovable, almost Beach Boys-esqe experimental style, Animal collective got a lot of attention for their album Merriweather Post Pavilion in 2009. For me, My Girls was the stand out track on the album.
94. Me Gustas Tu – Manu Chao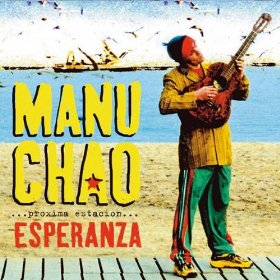 Lovable multi-linguist, Manu Chao earned a place in my heart with Me Gustas Tu (I like you) from the 2001 album, Próxima Estación: Esperanza.
93. Rebellion(Lies) – Arcade Fire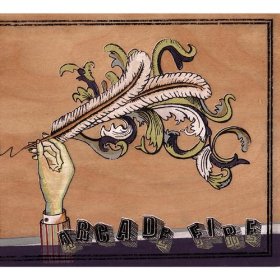 From The Arcade Fire's debut album, Funeral in 2004, Rebellion (Lies) is a good example of the quality of the entire album. Beautiful, and highly repeatable!
92. Buick City Complex – Old 97's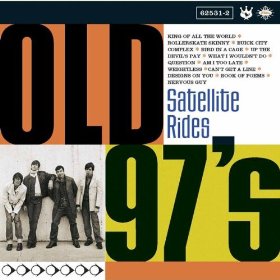 From the 2001 album, Satellite Rides, Buick City Complex not only speaks for the accomplishments of The Old 97's this decade, but it also specks for the troubled times of the automotive industry that was a major focus so many times over the past decade.
They're tearing the buick city complex down
I think we're the only people left in town
Where are you gonna move, where are you gonna move?
Do you wanna mess around?
Love it.
91. Hopefully – My Morning Jacket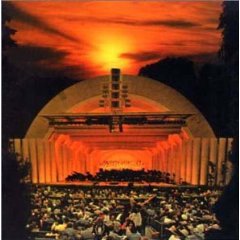 Hopefully, from the 2001 album, At Dawn, is a helpless love song that always grabs my attention when I come up on iTunes. The stand out jewel from My Morning Jacket's releases.
90. Destination Calabria – Alex Gaudino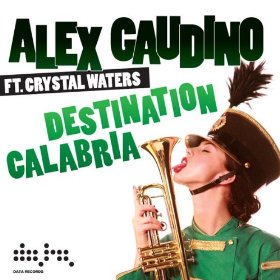 I will always think "Boat Cruise!" when I hear this song. The 2007 single, Destination Calabria by Alex Gaudino with Crystal Waters has the best summer beats & saxophone combination to get you dancing.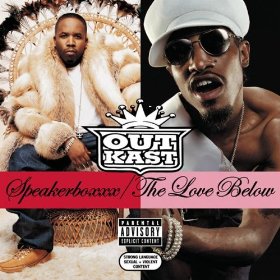 From the 2003 double album Speakerboxxx/The Love Below. The fun blending and acoustic guitar, Andre 3000's antics and pure honesty lift this dance floor ditty to be one of my top 100. Shake like a Polaroid picture!
88. 2nd Foot Stomp – Clinic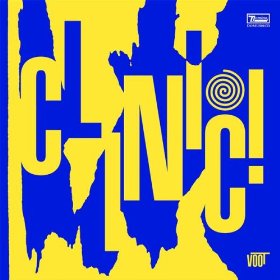 Clinic deserve a spot in the top 100 for their unique, and unforgiving style that always gets me going back for more. 2nd Foot Stomp, from their 2000 album Internal Wrangler, was my first introduction to the band, and still stands out as one of my favourites.
87. Outtathaway! – The Vines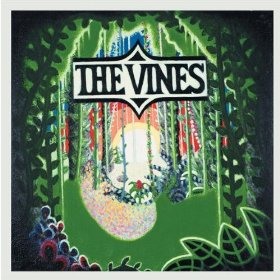 The roudy affair, Outtathaway!, from The Vines 2002 album Highly Evolved has mass appeal despite its screeching guitars and indie rock rebellion.
86. Crooked Legs – The Acorn
This beautiful ditty by Canadian band, The Acorn, is from the 2007 album Glory Hope Mountain.
85. Jai Ho – A R Rahman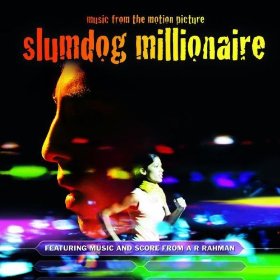 From a movie that captured the hearts of millions, Jai Ho blends cultures and influences so well to be appreciated universally. It's emotional crescendos and playful melodies will forever take people back to how they felt the first time they saw the Academy Award winner, Slumdog Millionaire.
84. The Magic Position – Patrick Wolf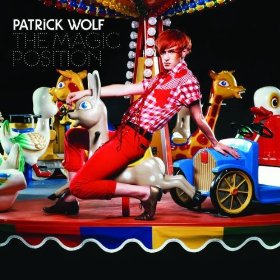 The title track from the 2007 album, The Magic Position. Good times.
83. Marvo Ging – The Chemical Brothers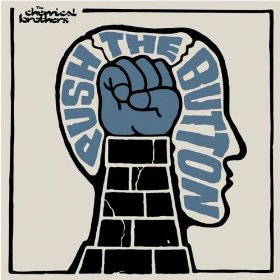 To be honest, I had a tough time picking the right Chemical Brothers track for this list. The problem being that I really, really want to include The Sunshine Underground It feels like it should be on here! Sadly my favourite Chemical Brothers track misses out by a few months, being from the late 1999 album, Surrender. So Marvo Ging it is, which really is quite an excellent tune.
82. Days Go By – Dirty Vegas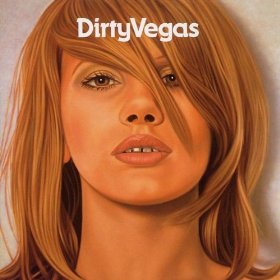 Something about this 2002 track, from Dirty Vegas' self-titled album, just says the 00's.
81. The Dark of the Matinee – Franz Ferdinand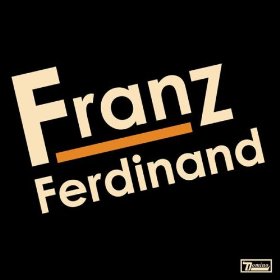 The Dark of the Matinee is from the 2004 self-titled debut by Scottish band Franz Ferdinand. Catchy and quirky tune that well deserves this spot.
80. Body Language – Mandy vs. Booka Shade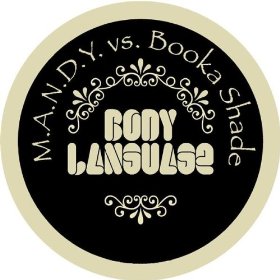 I'm not sure that this track is going to stand the test of time, but it certainly speaks for a place in time back in 2005. In a way, this track captures the essence of the culture that loved it so much, and will forever stir the memories in many of the dance floors of this decade.
79. Quality Control – Jurassic 5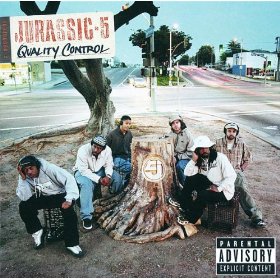 Jurassic 5 sneaked in the decade with their 2000 album Quality Control . The title track has stood the test of time as a quality hip hop track.<
78. Dancehall Places – Mint Royale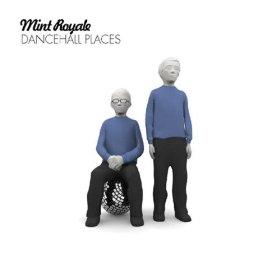 From Mint Royale's 2006 album, Dancehall Places the title track deserves a place in the top 100 as my favourite track the artist put out this decade, with its soaring melodies, and haunting vocals, all sliced together with an unparalleled mastery. Superb.
77. Oh My God (It Still Means a Lot to Me) – The Wooden Sky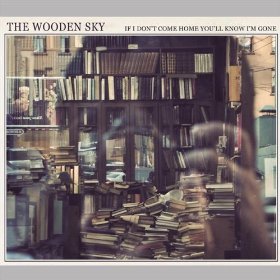 This late entry from The Wooden Sky, Oh My God (It Still Means a Lot to Me), from the 2009 album, If I Don't Come Home You'll Know I'm Gone, carries so much emotion, and beauty, that it's difficult to pass this one over, even though it hasn't had a long evaluation period. I fell in love with this tune the instant I heard it. I am confident I will still love this tune well into the next decade and beyond.
76. Elektro – Outwork Ft Mr. Gee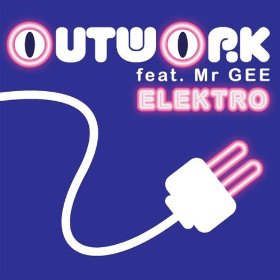 Elektro by Outwork Ft Mr. Gee hit the dance floors in 2006, and was often played by many of the big time DJs, because, quick frankly, it does an awesome job at getting you dancing! This track is too fun, and gets me every time it comes up on iTunes… such a wicked beat! That's Elektro for you!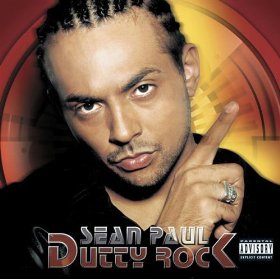 Bringing Jamaican Dance Hall to the rest of us, Sean Paul claimed his place in the decade with the very dancable (specially if you are willing to embarrass yourself!), and sexy track, Get Busy. As a matter of fact, Sean Paul was named the top selling Reggae artist of the decade, by Billboard.
< strong>74. Swimming Places – Julian Jabre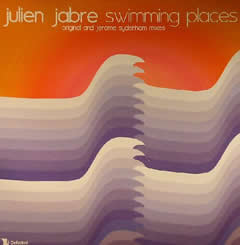 Julian Jabre unleashed an masterpiece early in his career that is well worthy of the top 100. The instrumental track has an elegant beauty that can some how follow your from your candle lit dinner to the dance floor on a steamy Saturday night. The single was released in the UK in 2006 on Defected Records.
73. Rock DJ – Robbie Williams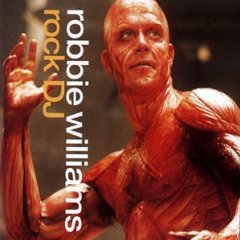 Robbie Williams deserves this nod in the top 100. His unique, and strangely daring take on pop music has certainly had an influence on the direction of pop today. His 2000 track, Rock DJ, from the album Sing When You're Winning still makes me dance about and sing along. Pop at its best!
72. Candy – Paulo Nutini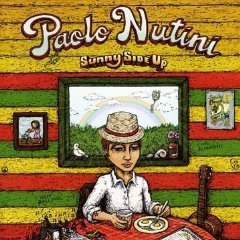 Beautiful, passionate and romantic. This sweet song, by Paulo Nutini came out 2006, and then has a re-release in 2009. This song has the ability to put you in a warm and safe place when you are feeling down and out. Beautiful.
71. With Every Heartbeat – Robyn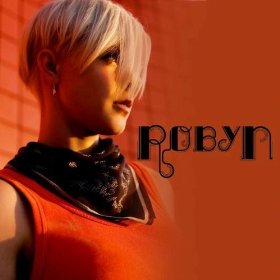 Robyn's 2008 favourite is so easy to listen to, even though you can so clearly feel the pain in Robyn's voice as she sings that "it hurts with every heartbeat". The strings in this song combine with the gentle beats and Robyn's sweet vocals beautifully. A must on everyone's "just got dumped" playlist.
70. Single Ladies – Beyonce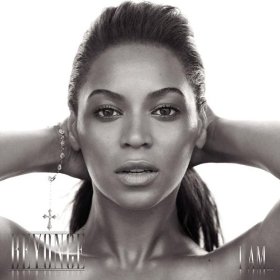 Beyonce has so many great tracks this decade, it's difficult to choose the right one for the top 100. I'm going with Single Ladies because of how it make my boyfriend squirm, and how it caught on with everyone, even the football team!
69. You Rock My World – Michael Jackson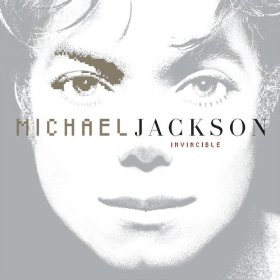 Considering how much Michael Jackson was a focus this past year, it seems only fitting that he should have a spot in the top 100, even though his best tracks were released in the 80s and 90s. You Rock My World, from his 2001 album Invincible, is worthy of this list with Michael's trademark style, and smooth sexiness he only ever seemed capable of in song and on stage.
68. Crabbuckit – K-os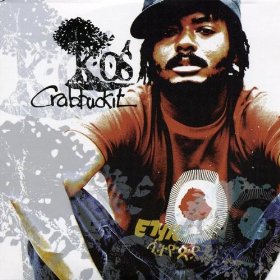 From the 2004 album Joyful Rebellion, Crabbuckit has such a smooth flow, and fresh vibe. Even now, the track is 5 years old, and it's still fresh like the carton was opened yesterday. I love when Canadians make good music!
67. Come into my World – Kylie Minogue
Pop beauty Kylie Minogue had a real hit of an album in 2002 with Fever, even in North America where she typically doesn't get the same sort of attention she finds in the UK and Australia. Come into my World is my favourite turn from the album.
66. Desperate – Rogue Wave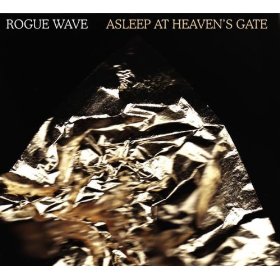 Desperate comes to us from a Daytrotter session by Rogue Wave after their 2007 album Asleep at Heaven's Gate. A hauntingly beautiful song that, for me, surpasses all the tunes that made it on the album, and lands a spot in the top 100.
65. I'm not gonna teach your boyfriend how to dance with you – Black Kids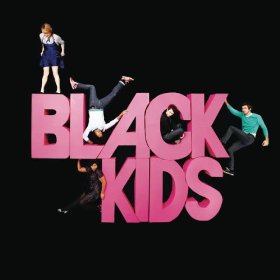 From the 2008 album Partie Traumatic, I'm not gonna teach your boyfriend how to dance with you is a hipster favourite.
64. Dream Machine – Mark Farina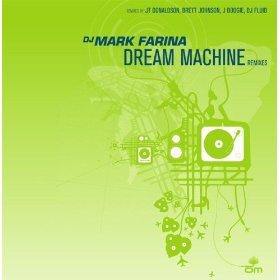 Dream Machine has special significance for me, as it is the tune that always reminds my Perfect how much he loves me! What could be better? From Mark Farina's 2003 album Air Farina.
62. Dog Days Are Over – Florence & the Machine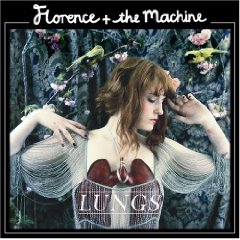 Florence had once heck of a year in 2009. Music appreciators all over the world feel madly in love with her after her album Lungs was released in July 2009. It is difficult to pick a best track from the album, as so many of them are fabulous. Dog Days Are Over is certainly one of those fabulous tracks.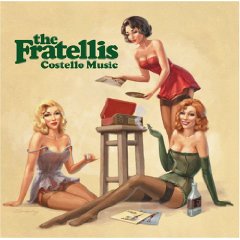 From the 2007 album Costello Music.
61. Don't Stop the Music – Rihanna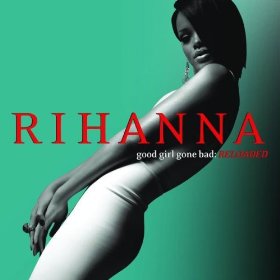 Rihanna makes perfect pop music, which earns her a place in the top 100. Don't Stop the Music is my favourite track from her 2008 album Good Girl Gone Bad: Reloaded.
60. American Boy – Estelle Ft Kanye West
From Estelle's 2008 album, Shine.
59. Love Generation – Bob Sinclair
A love anthem for the new generations from the 2006 album Western Dream.
58. Hang Me Up to dry – Cold War Kids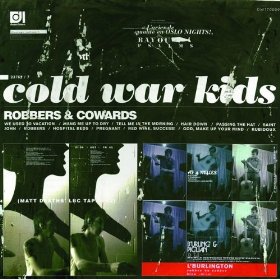 My favourite track from the 2008 album Robbers & Cowards .
57. Radar – Chris Whitley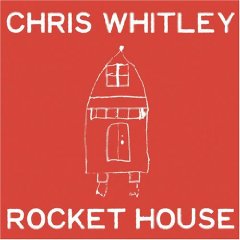 From the 2001 album Rocket House with an appearance from Dave Matthews.
56. Banquet – Bloc Party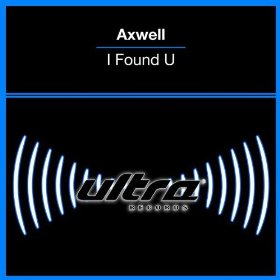 The single, with many remixes, was released in 2003.
54. One More Time – Daft Punk
53. Forget Myself – Elbow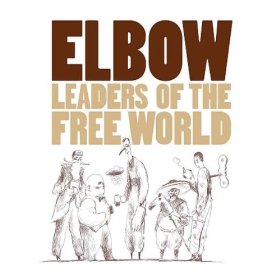 Originally released in 2005 on Elbow's album Leaders Of The Free World then again in 2007 on the soundtrack for Southland Tales.
52. Lose Yourself – Eminem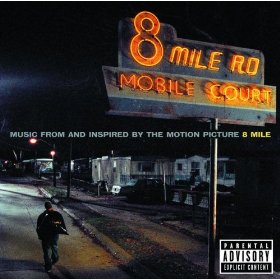 From the 2003 soundtrack to the film 8 Mile.
51. Spacewalk – Lemon Jelly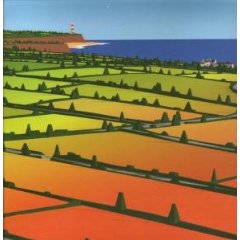 From Lemon Jelly's 2002 album Lost Horizons. One of my all time faves!
50. No One Knows – Queens of the Stone Age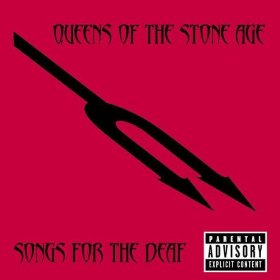 From the 2002 album Songs for the Deaf.
49. D.A.N.C.E. – Justice
47. Looking for Astronauts – The National
From the 2007 album Alligator… one of the best tunes ever… just a little short imho.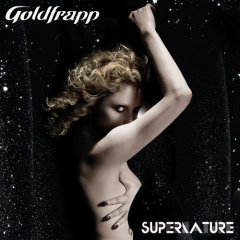 From the exquisite album Supernature released in 2005.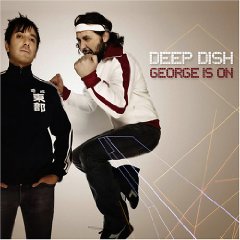 From the 2005 album George is On, which included a second disk with remixes.
44. Mad World – Gary Jules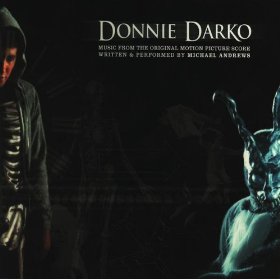 From the soundtrack for the cult classic, Donnie Darko, released in 2002.
43. Floor to the Roof – Dragon Fli Empire
42. Dreamer – Jenn Grant
41. Lay Me Down – The Frames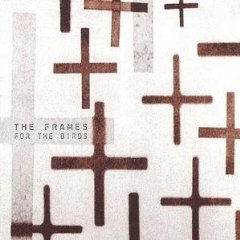 From the 2001 album For the Birds.
40. The General Specific – Band of Horses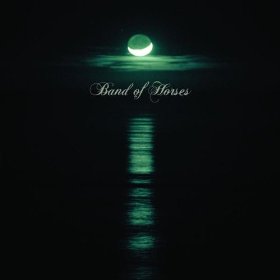 Off the 2007 album Cease to Begin.
39. Transatlanticism – Death Cab for Cutie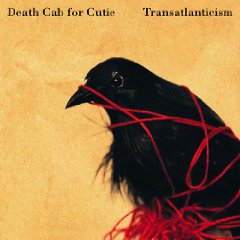 The title track from the 2003 album Transatlantism.
38. Come Away With Me – Norah Jones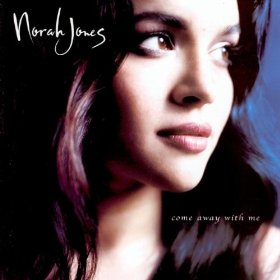 The title track from her debut album Come Away with Me, released in 2002.
37. We Are Your Friends – Justice vs. Simian
36. Do Your Thing – Basement Jaxx
35. Young Folks – Peter, Bjorn & John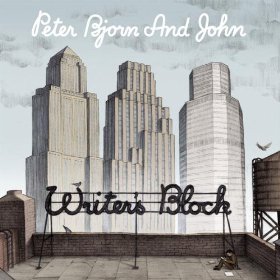 Off the 2007 album Writer's Block.
34. Seven Nation Army – The White Stripes
33. Lux Aeterna  – Requiem for a Dream
32. Hoist that Rag – Tom Waits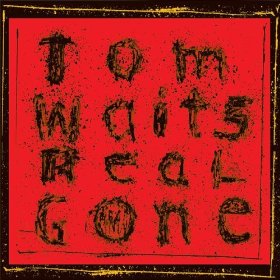 From the 2006 album Real Gone.
31. Bombs Over Baghdad – Outkast
30. Gone – Kanye West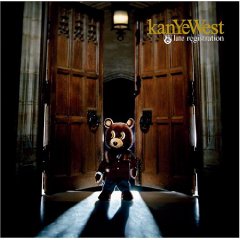 From the 2005 album Late Registration.
29. Skinny Love – Bon Iver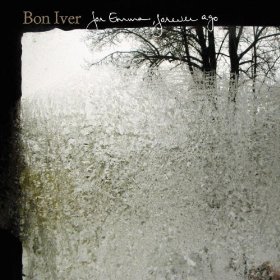 From the 2008 album From Emma, Forever Ago.
27. Boy with a Coin – Iron & Wine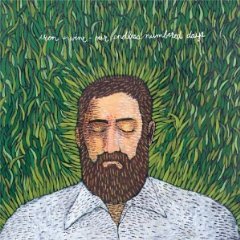 From the 2007 album The Shepherd's Dog.
26. Empire State of Mind – Jay-Z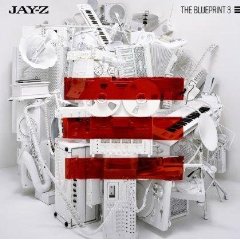 From the 2008 album Blueprint 3.
25. Big Bird in a Small Cage – Patrick Watson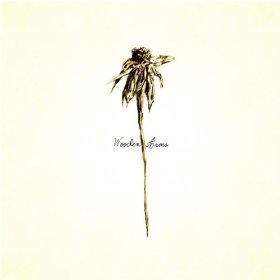 Off the 2009 album Wooden Arms.
24. The Modern Age – The Strokes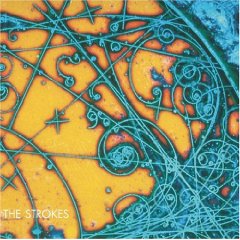 From the 2001 album Is This It?.
23. Get Your Freak On – Missy Elliot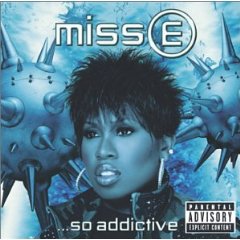 From the 2001 album Miss E… So Addictive.
22. Dance, Dance, Dance – Lykke Li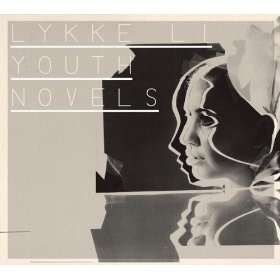 From her debut album Youth Novels, released in 2008.
21. Sky Starts Falling – Doves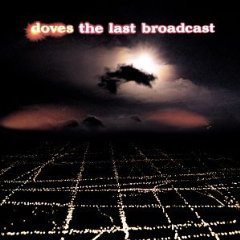 From the 2005 album The Last Broadcast.
20. Campus – Vampire Weekend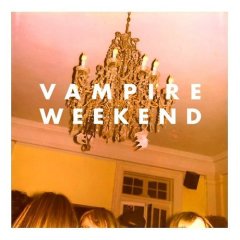 From the self titled album Vampire Weekend, released in 2008.
19. No one does it like you – Department of Eagles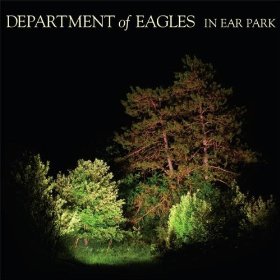 From the 2008 album In Ear Park.
18. Home – Edward Sharpe & The Magnetic Zeros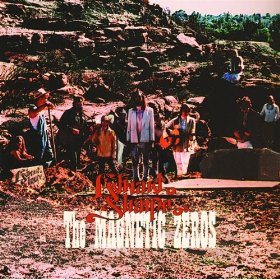 From the 2009 album Up From Below.
17. Long Way Home – Tom Waits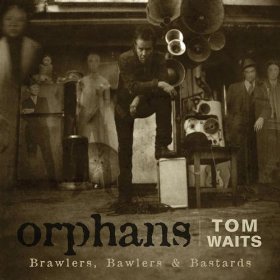 Off the 2006 triple album Orphans: Brawlers, Bawlers & Bastards.
16. Electric Feel – MGMT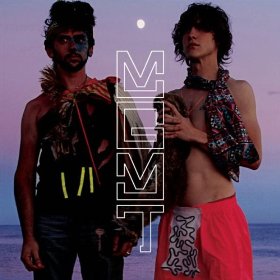 Off the 2008 album Oracular Spectacular .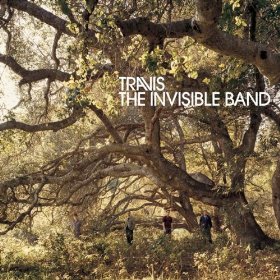 From the 2001 album The Invisible Band.
14. Do You Realize – The Flaming Lips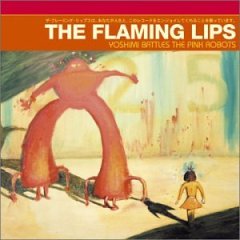 Off the 2002 album Yoshimi Battles the Pink Robots.
13. Love of my life… – Erykah Badu & Common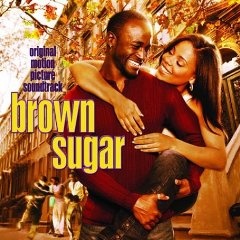 Erykah Badu & Common collaborated on this soulful tune for the soundtrack of Brown Sugar in 2002. The film barely made an impression, while this stand out track will likely last for many decades to come.
12. All These things that I've Done – The Killers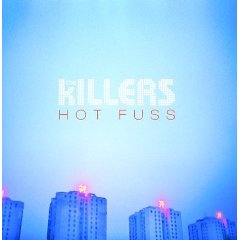 From the 2004 album Hot Fuss.
11. Crazy – Gnarls Barkley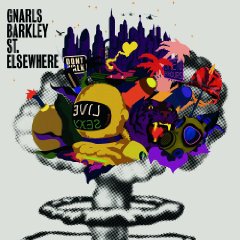 From the 2006 album St. Elsewhere.
10. I Am Trying To Break Your Heart – Wilco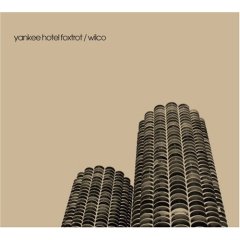 9. Little Lion Man – Mumford & Sons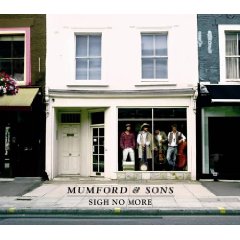 7. Paper Planes – M.I.A.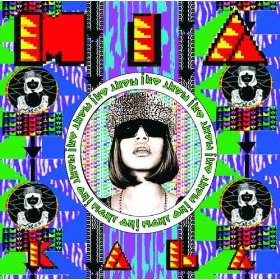 6. Hoppipolla – Sigur Ros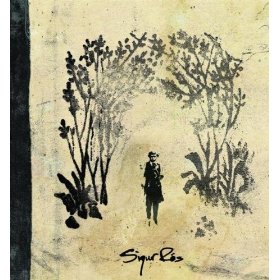 With their brilliant made up language Sigur Ros paints pitures with sound like no one else.
5. Maps – Yeah Yeah Yeahs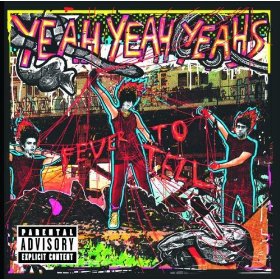 Wait… they don't love you like I love you… from their 2003 albun Fever to Tell.
4. Float On – Modest Mouse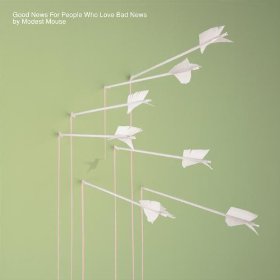 From their 2004 albun Good News for People Who Love Bad News.
3. Sleepy Head – Passion Pit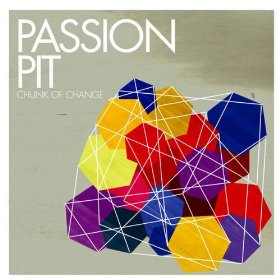 From their 2008 EP Chunk Of Change.
2. Staring at the Sun – TV on the Radio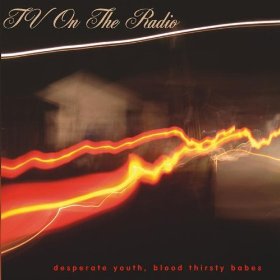 1. Encore – DJ Danger Mouse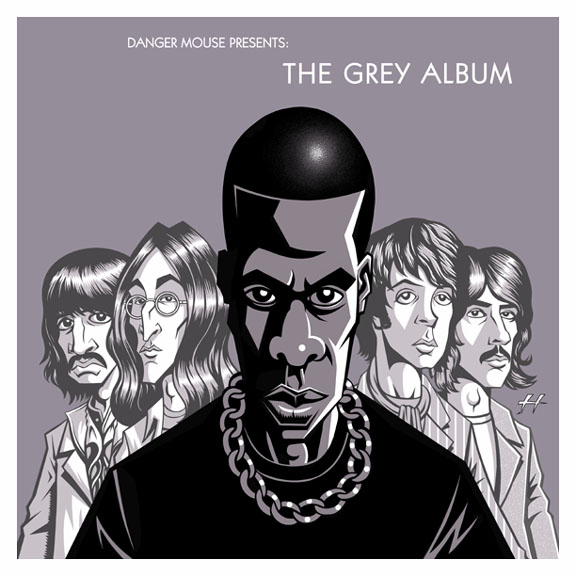 The Grey Album mashed up by DJ Danger Mouse in 2004 taking The Beatles White Album & Jay-Z's Black Album to make history with one of the greatest remixing feats.
The oughts were a decade of rule breaking, fusion, and creative stealing. Every decade from the past century had its influence on this decade. Creativity and struggles abounded as an entire industry adapted to a new way of producing and consuming music.