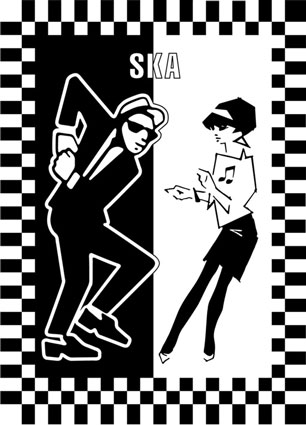 A few years back, I used to live in a very beautiful city called Victoria, BC. I loved it there, but in the name of getting myself a proper job/income, I moved to the Canadian West Coast hub of Vancouver. Victoria doesn't get enough cred in the international scene, but it has put out some great talent. Yes, Nelly Furtado has brought the spot light to Vancouver Island, but that's not enough in my very humble opinion. Let me tell you a little about the the music scene, as I remember it, in Victoria, Canada.
Despite my interweb persona, I have always been a bit of a home body, preferring my stereo and loved ones to the clubs and bars. But, in my hay day, there was one band that lured me out of my shell… that was The Bombasts. This 9 (or was it 11?) piece ska band was unreal! They would fill the stage at Steamers, with their brass and well dressed musicians. Soon after the dance floor was packed, and the evening would fly by far too quickly.
Is was amazing to me how the many musicians on stage were able to keep in time with each other, while creating such fun and wonderful music filled moments. I wanted to live on that dance floor.
That time was many years ago, and I have yet to hear another ska track with as much energy as was on that dance floor.  I suppose there is no way to record the energy of a live performance, even the recording The Bombasts did of Castro back in the day doesn't compare to the experience of the live performance. It is still great ska though! Sadly, The Bombasts broke up while I was still living on the island. All that is left is the memory, mine, and that of many others I expect.
Have a listen to The Bombasts' Castrato above because it is great, and it is the only thing left of something greater.
If you have some Ska music that is as great as this, please, tell me about it… Better yet, send it to me !