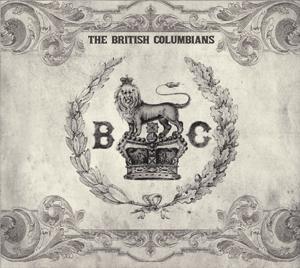 A good friend of mine is FINALLY getting his musical offerings immortalized on a shiny round disc. Girard Knox has joined forces with Dave Moran, Christopher Ellis, and Owen Connell as The British Columbians, and they expect their first full length release to be available Summer 2008. In preparation for the CD release they have put together a myspace page, including 4 excellent tracks from the upcoming record. These samplings range from hauntingly beautiful laments to raccous, foot-stomping, hometown bangers. A little rock, a little alt-country; all original, and all well worth a listen
The British Columbians take their name from their, and my home, beautiful British Columbia (Aside: BC is beautiful, but it's not the best place on earth, no matter how much money the tourism board of BC spends on trying to convince us that it is). The 4 young Canadian men share a love of music, with far ranging influences including early Blues and Americana, 70's rock, and even modern alternative music. Their debut album is raucous at times, and soulful at others.
My ffavouritetrack of theirs is called In the Leaves (download above), a beautiful contemplation on the passing of time:
Here in the leaves of the fallen trees
My body's breaking down on me
I pay no mind at all
In a little rowboat
Heading for the falls
The track has a stunning production level for an indie band. The sound of Knox's guitar is full and haunting, showcasing his picking skills. The subtle bass, a proper upright bass, line draws the listener into the song in time for the rhythms to take the listener away. I love how this song ends, all the song elements seem to spin together eventually trailing off into the unknown.
For more on these guys, check them out on myspace. All of the tracks they have up there are well worth listening to. If you like what you hear, search for them in the iTunes store.