I used to  run a music blog called Road 2 Nowhere… this is the first post I posted there…  my Top 10 tracks of all time as a way to get to know me. This is an ever changing, never stable list… So it was more of a snap shot. Its still an excellent view of my personal tastes in music at that time. Watch for a more up to date version, coming soon.
My tastes are very diverse from old school rock n' roll, new dance beats, soulful country… I love it all. If a song makes me dance, feel, or think I love it.
So on with the list… Enjoy!
10. Alright (Tiësto Remix) – Red Carpet (Hetrix)

Elements of Life World Tour (2008)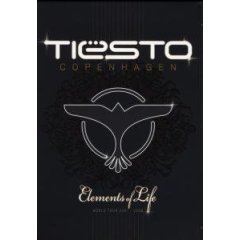 I have a particular affection for songs that use the term "Alright", and there are many of them! I expect a future post showcasing my favourite tunes that feature this reassuring phrase. What could be more comforting then hearing that "Everything is going to be Alright"? I believe my introduction to this track was by Pete Tong on Radio 1 (I am an avid Radio 1 listener!). Alright was dropped on the Ibiza scene back in 2004, and subsequently made it to the Billboard Dance Top 40 in late 2005. The best experience I've had listening to this track was during Tiësto's show at GM Place the Summer of 2007. The image to the left links to the DVD Tiësto is putting out for that next week. The crew was all present, including Perfect (my love, who isn't really perfect, but he's definitely perfectly imperfect), the crowd was all fired up, and he dropped this track with the laser light show in perfect sync. We killed it to this song that night! A beautiful crowd pleaser with an effective use of a piano mixed into a mood lifting house track. There isn't much of a web presence for Red Carpet, but via Wikipedia I was able to determine that the group is from Belgium and consists of the mixing duo Den Hetrix and Raffaele Brescia with vocals by Ramona Korber. There is certainly more than one musical acts out there with the name "Red Carpet". It seems the name has been dropped and half of the duo is continuing on as Hetrix.
9. Lose Control (Jacques Lu Cont Remix) – Missy Elliot

Lose Control Maxi Single (2005)

Hypnotic, Robotic.
Hypnotic, Robotic
Rock Your Body
This Missy Elliot sample, through many different distortions, pounds through this thick mix from start to finish. Missy's unique style is given a fresh dance feel that doesn't miss a beat. Jacques Lu Cont, Stuart Price, the Thin White Duke… no matter what he calls himself, he kills it! Without a doubt, he is my favourite remixer. Bringing choice tracks a new life via his natural ear for what will make people move, Jacques Lu Cont has proven over and over that he has the magic touch. The British musician has transformed tracks from several high profile artists including Gwen Stefani, The Killers, and Coldplay, as well as being an accomplished producer, adding a full Madonna album, Confessions on a Dance Floor, to his resume in late 2005.
8. Slide In (DFA Remix) – Goldfrapp

Supernature (2006)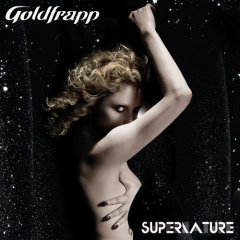 There is really nothing better then a good Goldfrapp remix! And there are many as Goldfrapp graciously gave us a full album of remixes, We Are Glitter, complementing their critically and commercially acclaimed album Supernature . It was difficult for me to decide which track to highlight in this post. The debate came down to this track or the Superchumbo remix of Number 1. DFA's remix of Slide In finally won out. With the elegant voice of Alison Goldfrapp put to unstoppable, funky beats, how could it not get your feet moving? The track is filled with unique percussion arrangements including the much loved cow bell!
Goldfrapp's new album, Seventh Tree, was released this past February. Another beautiful offering from the London duo, but as of yet, there haven't been any remixes worth mentioning. I hope for some to surface soon! DFA has done a great number fabulous remixes. Both a record label and a remixing team, they are well worth checking out as well.
7. Apply Some Preasure – Mark Ronson

Version (2007)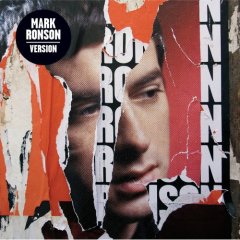 In the early spring of 2007 Mark Ronson released an album of covers called Version. From it comes a fabulous track, his cover of Maxïmo Park's Apply Some Pressure. Mark Ronson turns a raucous alt-rock tune into a stunning classic with the modern use of strings and horns combined with the common alterna-rock instruments and the familiar voice of Paul Smith, the lead singer of Maximo Park. From the outset the track pulls the listener in with a tight beat and an excellent orchestration. The song builds to a massive crescendo where I find it impossible to not sing and dance along. Answering the difficult question:
What happens when you lose everything?
You start again…
Start all over again.
You certainly don't get to dance to such true words of wisdom very often! Mark Ronson's has been getting a lot of attention since the release of Version and from producing several hits by the likes of Amy Winehouse, Robbie Williams and Lily Allen. I'm eager to see what he comes out with next!
6. I Am Trying To Break Your Heart – Wilco

Yankee Hotel Foxtrot (2002)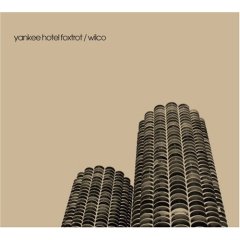 The opening track from Wilco's infamous 4th album Yankee Hotel Foxtrot takes the listener on a dynamic journey through the bizarre yet gentle lyrics of Jeff Tweedy mixed to the masterful production of Jim O'Rourke. An effective use of a metronome and alarm clock open the track with organized chaos. The tortured vocals of Jeff Tweedy illustrates the pain of love lost and the sheer confusion that occurs during the initial attempts of going on with her. A song that can completely consume you if you let it. I recommend a listen in the dark with head phones cranked up really loud.
Wilco have put out two full length albums since the release of YHF, A Ghost is Born and Sky Blue Sky, both quality records, but in my opinion no song on either release can touch the stunning beauty of I Am Trying to Break Your Heart. Also worth noting is that YHF comes with the great story of a band dropped from its label and getting resigned for the same album that was thought to not be commercially feasible. Find out more from the documentary of the same name as this track I Am Trying to Break Your Heart, a good film for any Wilco fan.
5. Dreamer – Jenn Grant

Orchestra for the Moon (2008)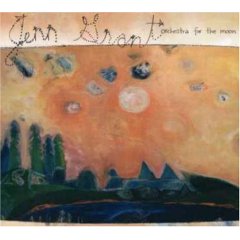 I am especially impressed when a Canadian artist comes out with a brilliant album, as I am a firm believer that CANCON encourages mediocrity. Jenn Grant has impressed me! A whimsical beauty flows through her songs, pulling the listener into a simple and beautiful place. The song is danceable yet dreamy, as the title might suggest, with Jenn Grant's classic girl next door voice, both pure and clear, sailing above the haunting melodies and unobtrusive percussions. Hailing from PEI in the Maritimes, Jenn Grant's career is taking off with support from the CBC to release her debut album Orchestra for the Moon complete with collaborations with other well known Eastern Canada artists including Ron Sexsmith. I have yet to listen to the album in full, but I have listened to Dreamer over and over, and it has yet to lose its beauty or appeal.
4. God Only Knows – The Beach Boys

Pet Sounds (1966)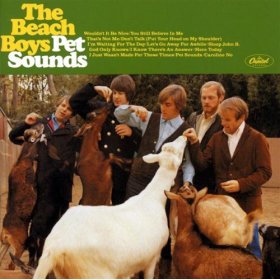 The beautifully crafted tribute to love is brought to life by the masterful interplay of vocal harmonies by The Beach Boys. Composed by Brian Wilson, God Only Knows was the fist pop song to have the word God in the title. Apparently there were fears that the track would impose a square image on the Californian boys. Originally released on Pet Sounds in 1966, the song has been resurrected many times on various compilations, soundtracks and cover versions. Most recently it has been given new life as the theme song of the HBO show Big Love. As this is currently "our song" and will always remind me of Perfect; it is a love song that is very dear to my heart. The well crafted lyrics juxtapose the honest truth that life goes on after love dies, with the unavoidable devastation experienced when love is lost. The delicate layering of vocals, strings and light percussions come together with such ease and skill as can only come from The Beach Boys.
3. Earth Died Screaming – Tom Waits

Bone Machine (1992)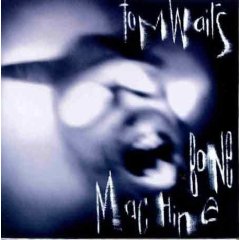 I had a very difficult time selecting the right track from Tom Waits' substantial cataloge for this list, as he has been has been one of my favourite artists for many, many years. I eventually decided on the track that started my long relationship with Tom Waits back in the mid '90s. I first heard Earth Died Screaming at my friend's cousin's house when he put his vinyl copy of Bone Machine on the record player. I still recall my first impressions of the strange, but beautiful percussions with the raspy, almost frightening, voice of Tom Waits layered on top, telling the tale of a past apocalypse via the most uniquely crafted lyrics I had ever heard. Waits' style has varied greatly over the past 35+ years that he has been releasing albums. But Bone Machine is a good introduction to Tom Waits if you are interested in checking his music out but are not quite sure where to start. I've seen Waits live a couple of times. His shows are brilliant spectacles. I am super excited hear the rumours of Tom's summer 2008 tour plans. I've got my fingers crossed for a stop in Vancouver.
2. Staring at the Sun – TV on the Radio

Desperate Youth, Blood Thirsty Babes (2004)
New York based TV on the Radio let this stunning track loose on to the indie scene in 2003 on their EP Young Liars then again on their debut full length release Desperate Youth, Blood Thirsty Babes, Brooklyn. The quintet combine the raw power of sex with intriguing lyrics, and an unstoppable rhythm. Almost simplistic at times, layers upon layers of sounds join the vocals that start the track off. By the half way point, the raucous interplay of the numerous elements dance about each other like a complex round robin. While the music captures the ear, the mind is occupied by lyrics that capture the pure desperation of lust while remaining tastefully cryptic. This track is already a classic, in my humble opinion; I expect to hear it resurface many times in the years to come.
1. Road to Nowhere – Talking Heads

Little Creatures (1985)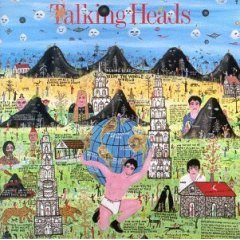 My top song of all time, and the namesake of this blog! Road to Nowhere has been one of my favourites for nearly as long as I can remember. I first heard it in the late 80's while sitting on the floor in my sister's living room when she put Little Creatures on the record player. I loved it. But it wasn't until I heard it again at the end of that old Fred Savage movie Little Monsters that I knew I had to seek out my own copy. The the lyrics sung by a non-illustrious choir instill feeling of acceptance and inclusion that is quite uncommon in these times. The wacky genius of David Byrne is showcased in this simple ditty… putting words and a marching beat to my philosophy in life.
Maybe you wonder where you are
I don't care
Here is where time is on our side
Take you there…take you there
I don't know where I'm going, but I'm going… and lovin' every second of the journey! With these song in heavy rotation on my mp3 player.